Just to update our customers, we still have a bigger range of Self-laminating cable labels than our competition and our price and delivery are great.
We had a customer come back to our company today who moved from our old supplier that we dumped at the end of 2014 due to quality problems and a whole bunch of other reasons too long to talk about, but your welcome to call me on USA 407 321 7394 and I will fill you in.
---
E mail April
I'm just reaching out to see if your still around, we are having great problems with the old labels you use to sell. We have jammed two printers and the support from the UK office is terrible, the distributor in the USA is never there and all he says is contact the manufacture.
Let me know, if you can help.
---
The answer was easy, YES.
We have over 15 cable labels and new patch panel labels with data jacks labels too, or software is FREE no sign-up and works on the web so any devices.
Our market-leading cable label software is now on-line and FREE, you can create labels quickly, reliably. Print my cable labels web software is a powerful tool that allows you to print your own data into predefined standard cable label templates or create customized label layouts to your own design for FREE.
Cable labeling software will cost you hundreds of dollars and needs updating for Windows and Mac all the time, our web based labeling software is free and always up to date.
This new web labeling software will print all our cable labels and we will be adding more products in the future to help you print your labels.
Our own range of labels are selling great and are 100% top of the games.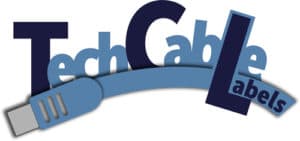 Tech Cable Labels is our own brand of labels for the structured cabling and communications cabling market, we have taken our electrical engineering and low voltage knowledge to design and manufacture the best performing and economical labels around today.
Our goal is to provide the most cost-effective labeling solutions to the Data and Telecommunications Networking Industry across the world and to exceed every technicians expectations in ease of use, quality through better design.
Our range is now growing for the structured cabling market with our new Patch Panel labels, fiber tags and data jack labels all made to the same high quality that you have come to expect. We send out free samples, just send your details and we send you some samples free to test.