WACL49-W
Our new wrap-around cable labels coming very soon, plus we have white, Red, blue, yellow, and green.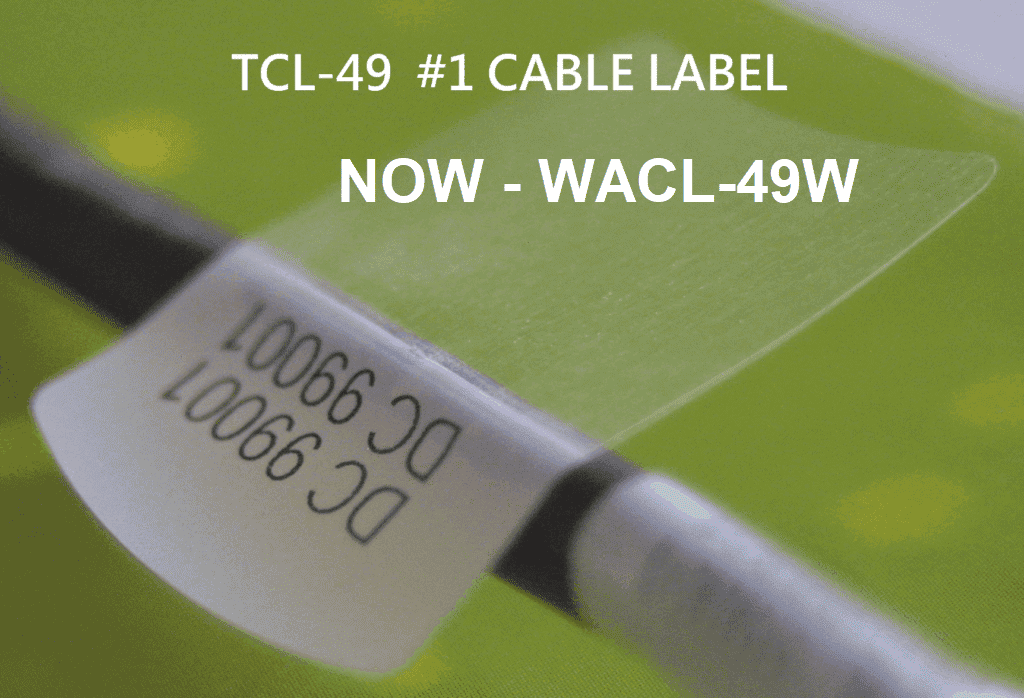 TCL-49 is now WACL-49W Laser printable Cable Labels
Tech Cable Labels
Tech Cable Labels is the top labeling company for data and telecoms installations and all our labels can be printed on any standard office laser printer
We make and distribute the most quality driven cable labels designed by technicians for use by technicians around the world.
At Tech Cable Labels we decided to put this to good use by designing the best and most cost-effective labels for the cabling technicians. All our staff has at some time been locked in the rack or data communications room just labeling cables hour after hour.
We know what the technicians need to complete the job and we have now included all these into one group of labels which is designed for cabling technicians by technicians with the goal of making life inside that closet more acceptable.
We promise to make your working life better and offer that one on one contact to our staff speaking tech to tech, not sales department or a manufacturer who just makes labels, we use and install all our products, we are Tech Cable Labels.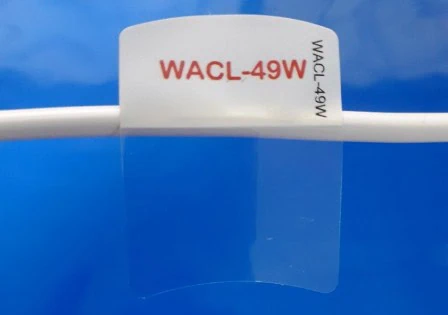 Our TCL 49 Cable labels are the same size as the Ziptape LSL 77, with all the new features to make installation quick and easy.
They are manufactured using a clear polyester film with an ink receptive print area. Made in the USA and designed by our own Techs this new design enables fast straight installation in the most difficult environments, with our curved top which helps get the label on the right spot to the two tails ensure a great finish.
The film is coated with a permanent, UV-resistant, pressure-sensitive adhesive. Our labels are backed with a two-sided, poly coated, and printable lay flat release liner. The film is approved for indoor/outdoor use with occasional exposure to oil and water.
Suitable for all standard office laser printers. Cat 5, Cat 6, USB, Thin VGA, CCTV Applications, RJ6, RJ11 Ideal for Cat 5/6/7 and 10G
W 1.00 in x H 1.33 in x Print H 0.50 in x Wire Dia (low) 0.16 in x Wire Dia (High) 0.26 in x Wire Gauge 0.16 in. – 0.26 in.
Can be printed using the Templates Page or with our FREE No RegistrationWeb Printing Site www.printmycablelabels.com